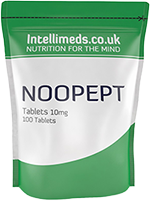 Most people combine noopept with a choline source such as citicoline or alpha-gpc, as it is thought that noopept works by increasing acetelycholine levels in the brain (which choline supplements replenish).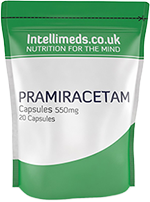 Pramiracetam - or pram as it is known - is one of the most potent racetams available. It considered to be between 8 and 30 times stronger than piracetam, and studies suggest that as well as having cognitive enhancing properties, it also has a positive effect on mood.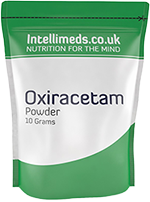 Oxiracetam
10, 20, 50 or 100 g
Oxiracetam is known to have long term beneficial effects on cognitive functions. Thinking power, logical thinking, speech fluency, recollection and learning capabilities are the main cognitive areas that Oxiracetam focuses on.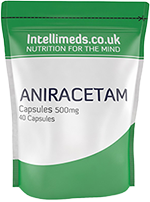 Aniracetam is promoted to have anti-depressive properties and is used by some consumers as a general mental performance enhancer. It is fat-soluble and thus needs to be ingested with fatty acids.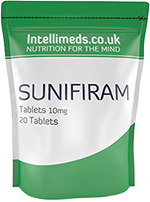 Sunifiram is known to raise energy levels rapidly and to help focus and concentration and raise motivation, a mixture which makes it a suitable supplement for sporting activities or for losing weight.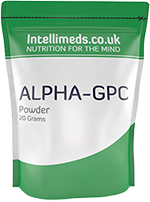 Alpha-GPC has two distinct but very different effects. One property most consumers are after is the increased production of the human growth hormone and help in muscle toning. Reportedly, the intake of 600mg Alpha-GPC can increase performance by 14% in men that train.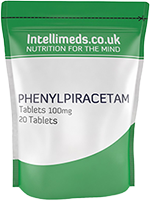 Phenylpiracetam is a powerful nootropic and research suggests that it has a positive effect on both mental and physical agility. Phenylpiracetam has been shown to have neuroprotective qualities and has a stimulatory effect.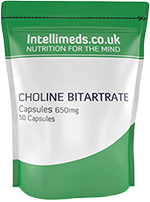 Choline Bitartrate
100 mg
Choline is an important nootropic because it helps the body to produce the neurotransmitter acetylcholine which in turn improves mental function. What's more, choline bitartate can enhance the effects of other nootropics - including racetams.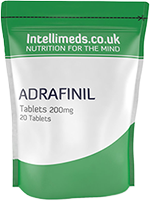 Adrafinil
5, 10, 25 or 50 g
Adrafinil, once marketed under the name Olmifon is an agent to promote alertness, attention, wakefulness and mood, often used by individuals such as nightshift workers or students seeking long term wakefulness and concentration.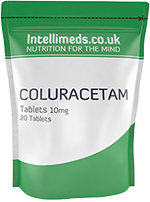 Coluracetam increases choline uptake and synthesizing Acetylcholine it is thought to enhance cognition, improve memory and help rational decision making.