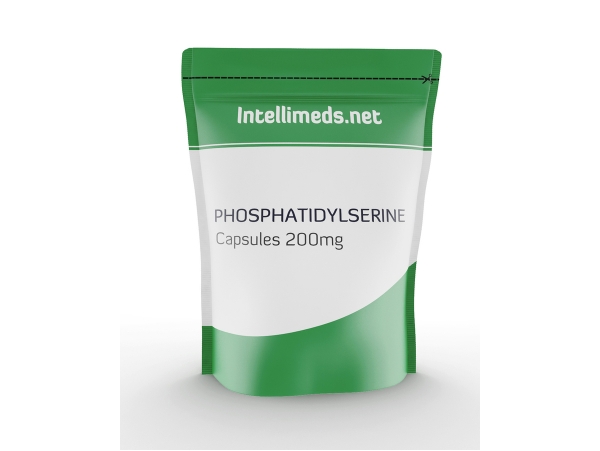 Phosphatidylserine Capsules 200mg
Phosphatidylserine or PS is a phospholipid which contains amino and fatty acids. It provides structure and protection to our cells. PS also helps the body to rebalance hormones by reducing the stress hormone cortisol. As a supplement it improves the body's resistance to stress. 5 thanks to its ability to reduce stress, PS can improve your mood and so is psychologically beneficial. It also improves your brain function, your memory and your ability to concentrate. Excess cortisol in the body can be damaging in a number of ways and so having an ability to reduce cortisol is highly beneficial to people who face a lot of stress either psychologically or physically. Other benefits you can expect to notice after taking PS include:
PS is a treatment for Alzheimer's disease.
It can be used as an antidepressant
It can improve symptoms of ADHD by improving focus
It can improve athletic performance
It can be used to reduce or slow down age related cognitive decline.
PS levels are depleted as a result of ageing, stress and modern diets; however, the process of ageing means that we have an increased need for PS in the brain. PS 200mg capsules are a great way of supplementing the bodies need for this phospholipid.
Chemical Data
CAS No
Molecular Formula
Molecular Weight
Chemical Name
Assay
Appearance