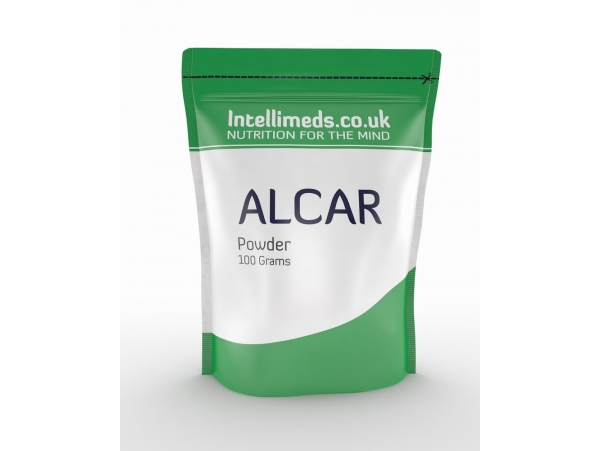 Acetyl-L-Carnitine ALCAR Powder
Acetyl-L-Carnitine (ALCAR) is used for cognitive enhancement. ALCAR is most commonly used to increase physical performance and power output. L-Carnitine and the related compound Acetyl-L-Carnitine (ALCAR) are able to alleviate side effects of aging such as fatigue, cognitive performance and memory. ALCAR is currently under investigation for being a potential treatment of Alzheimer-type disorders or dementia and its other potentials as a nootropic.
Vegetarian
Certificate of Analysis (COA)
Easy to digest powder
INGREDIENTS
One pouch contains 100g of ALCAR (Acetyl-L-carnitine) powder.
Our powders are certified for purity and quality.
SUITABLE FOR
Vegetarians and vegans

DIRECTIONS
Recommendations vary, however most sources suggest 650 mg once a day, preferably in the early part of the day and to consume higher amounts only for a short period of time.

Disclaimer: This is a recommended dosage only which is based on our own experience and anecdotal evidence. We advise that you conduct your own research before using this product.
Chemical Data
CAS No
4350-09-8
Molecular Formula
C9H17NO4
Molecular Weight
220.2246 g/mol
Chemical Name
(3R)-3-acetyloxy-4-(trimethylazaniumyl)butanoate
Assay
>99%
Appearance
White powder